Dragan Boards
Regular price
Sale price
$179.00
Unit price
per
Sale
Sold out
**The Purple Edition is only available in the USA & Canada **
Picture yourself cruising the streets, hopping up curbs and powering up hills, then carving downhill like you are surfing the streets. All without taking your feet off the board. 
 The Dragan Cruiser is also available in Different Flavors: 
 Green Edition. Orange Edition or Black Edition.
Bringing it back to its roots, the ultimate cruiser board from Dragan is here.  Whether you used to Snakeboard back in the day or are new to the sport of Streetboarding, this is for you. The short stance makes learning the unique movement a breeze, along with our tutorials from our Pro Team.
Coming complete with our custom Dragan Toe Hooks v2 make hopping up and down curbs a breeze, as well as pushing the board to the limit and popping tricks.
The Cruiser comes out of the box fully ready to ride, including our ground breaking SLT Trucks.  Meaning should you later want to take things to the next step with one of our freestyle boards, you can just buy the board only option and a set of bindings and you're ready to go.  
Compact shape for simplified learning
Toe hooks to aid with jumps and maneuverability
Quickly dismount in case of urgent situations for safety
Share
View full details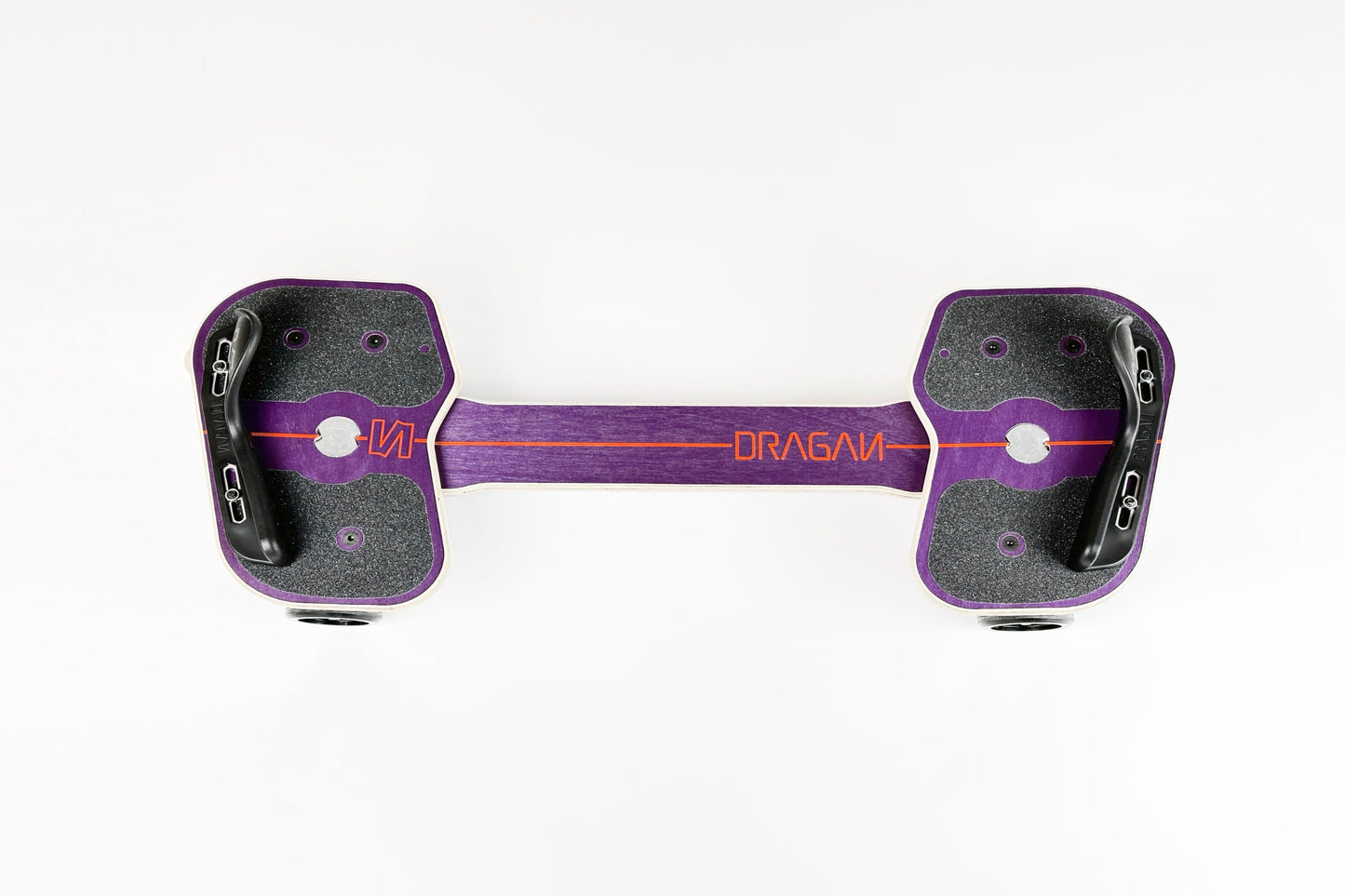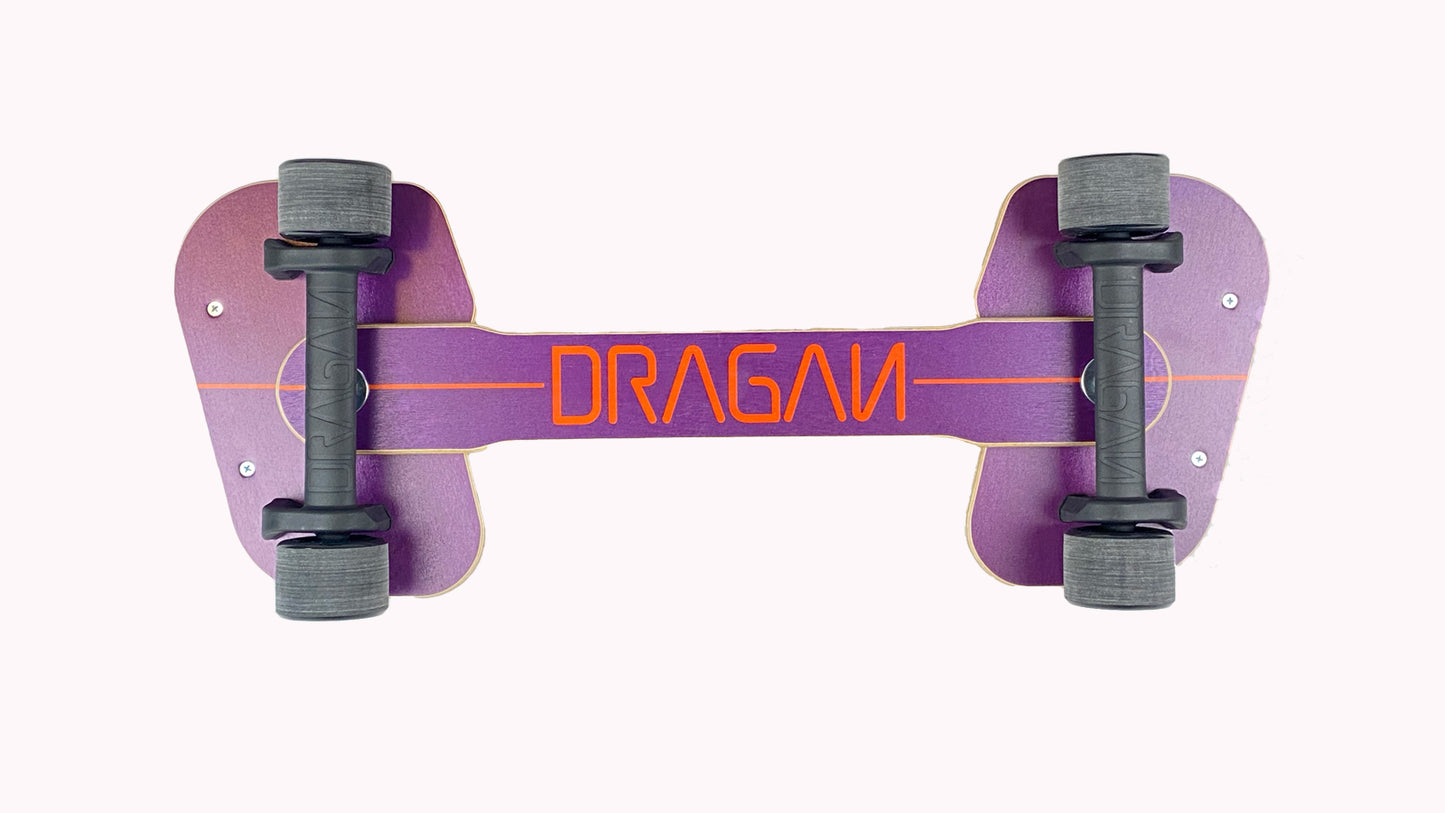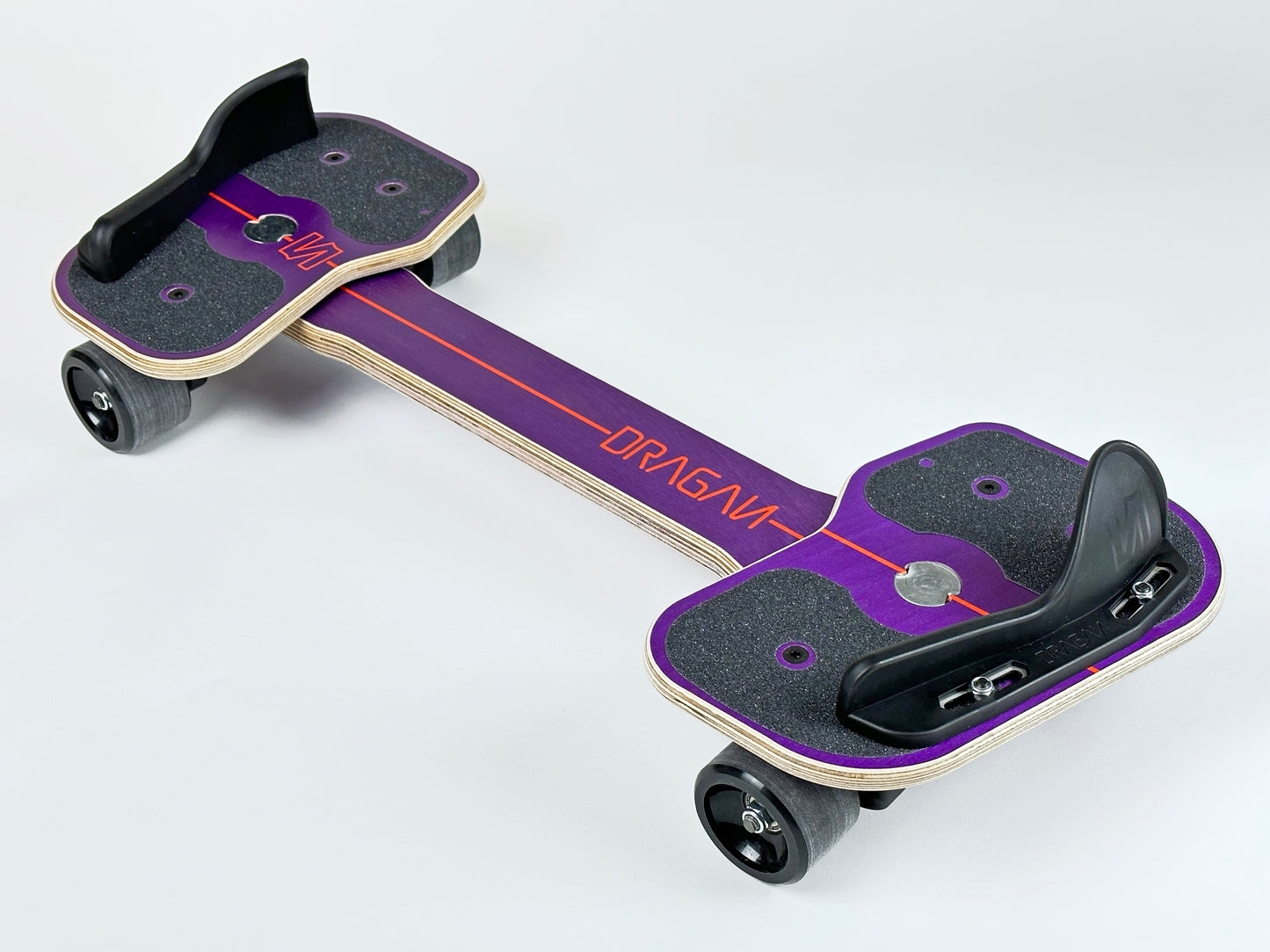 Product Details
Features

Stance: 460mm Easy to learn fun to masterTight Turning Radius - Move through obstacles with ease.

Wheels: 80a/65mm Soft Wheels - Roll over rough surfaces and cracks with ease

Dragan Toe Hooks v2 - Come as standard. Helps to pick up the movement and pull jumps.

Bearings: Abec 3 - A smooth ride

Trucks:  SLT Trucks - Lightweight and easy to grind.
Specs

Weight: 5.91 lbs/2.7kg

Assembled length: 

26 inches/660mm

Max width: 

10 1/4 inches/260mm

Height (With Toe hooks): 5 3/4 inches/146mm

Max Rider Weight: 250lbs/115kg
Shipping

Our boards ship from distribution centers in the USA, UK and EU. No import fees will be incurred in these zones. VAT may be added.

Any orders from elsewhere including the USA will be shipped directly from the USA and may incur import duties depending on the destination country's rules.
100% FUN
Probably the most fun on a board I had in years …. Been riding for almost 3 decades and this board the Dragan rider brought me back to my beginnings when I was a kid. You can cruise in the city , you can hit spots , ride at the park is so light !!!
It's the perfect board !!!
My kids love it!
A gift from my partner but my kids use it just as much as I do. Well made and it's held up brilliantly with my 11 & 14 years olds . I gave up trying to teach the kids when we found the Dragan YouTube videos.
They diid the trick. At least I know not to try teach them to drive when that time comes!
The Green Machine!!!!
Man I love this thing. The lime green colour really pops and it rides so sweet. I still love my original snakeboard but it doesn't turn heads like this thing. I'm known as the green machine guy now!
Cruiser from my kitchen to the streets
The cruiser was my first Dragan Board so I had to practice to get the hang of it. I started by rolling around my kitchen island for stability. Once I got the hang of it I was able to cruise the streets. The thing is sweet and fun!!
So fun!
I love this board! It took some time and patience to learn, but I'm glad I stuck with it. It's super fun and I like riding around in my kitchen when I need a break from working :)