Dragan Boards
Regular price
Sale price
£348.00
Unit price
per
Sale
Sold out
Thirteen time World Champion Sergi Nicolas is arguably the most influential rider to ever strap in to a streetboard. Its not just the world titles. The list of tricks that this guy has pushed is longer than even any handrail he has destroyed. In the skatepark he's stomped Backside 900's on box, 900's on vert and owned megaramps. He actually eats his morning cereal from concrete bowls.
On street he's done it all too: Kink rails, huge gaps and insane ledge tech. One of our missions here at Dragan is to create a team of true pro riders who can make a living from what they do best: Ride Hard.
The popping graphic is a homage to the candy that keeps this legend going. 
So if you're looking to Ride Hard, Ride Better, Ride More then ride the Sergi Nicolas Signature Edition. 
Share
View full details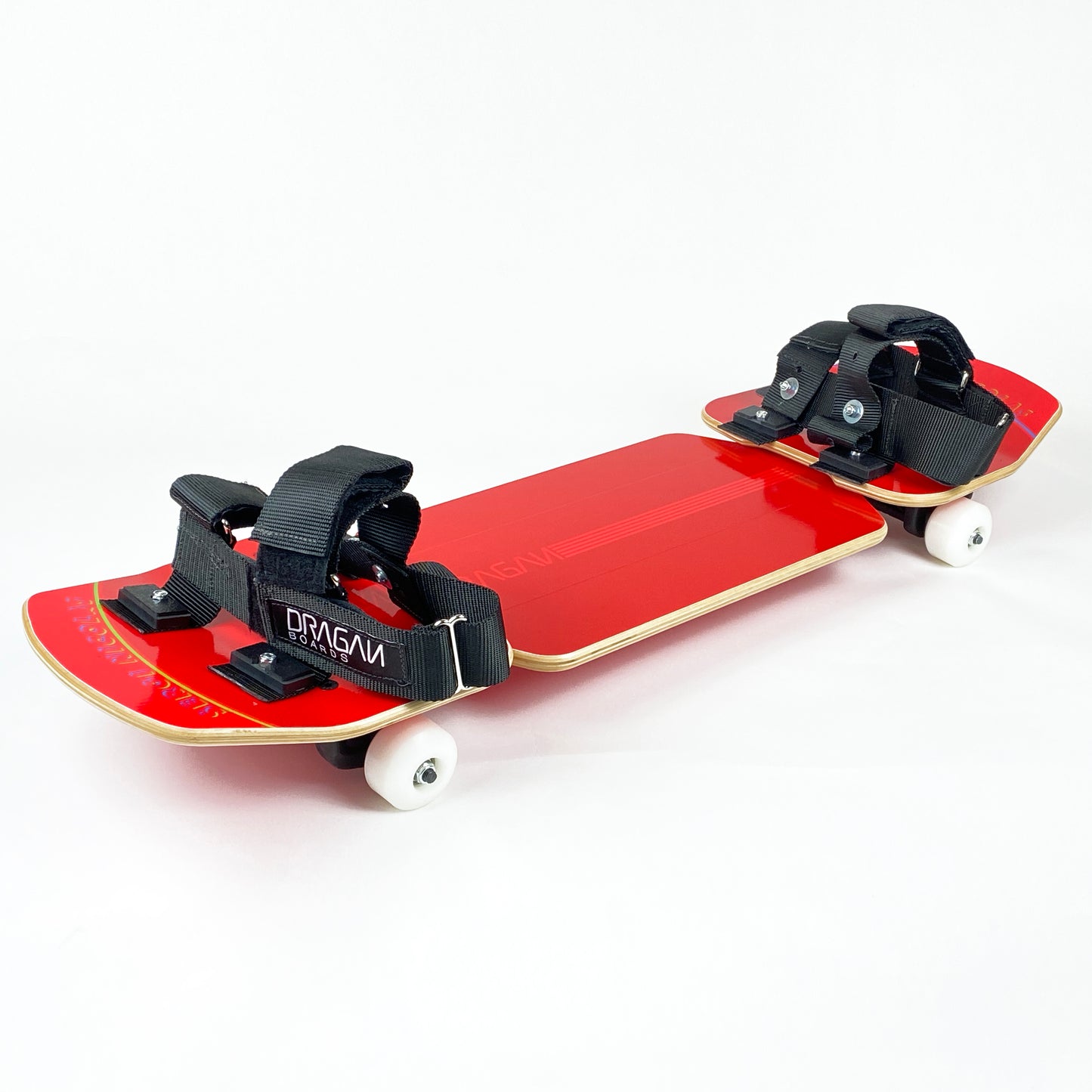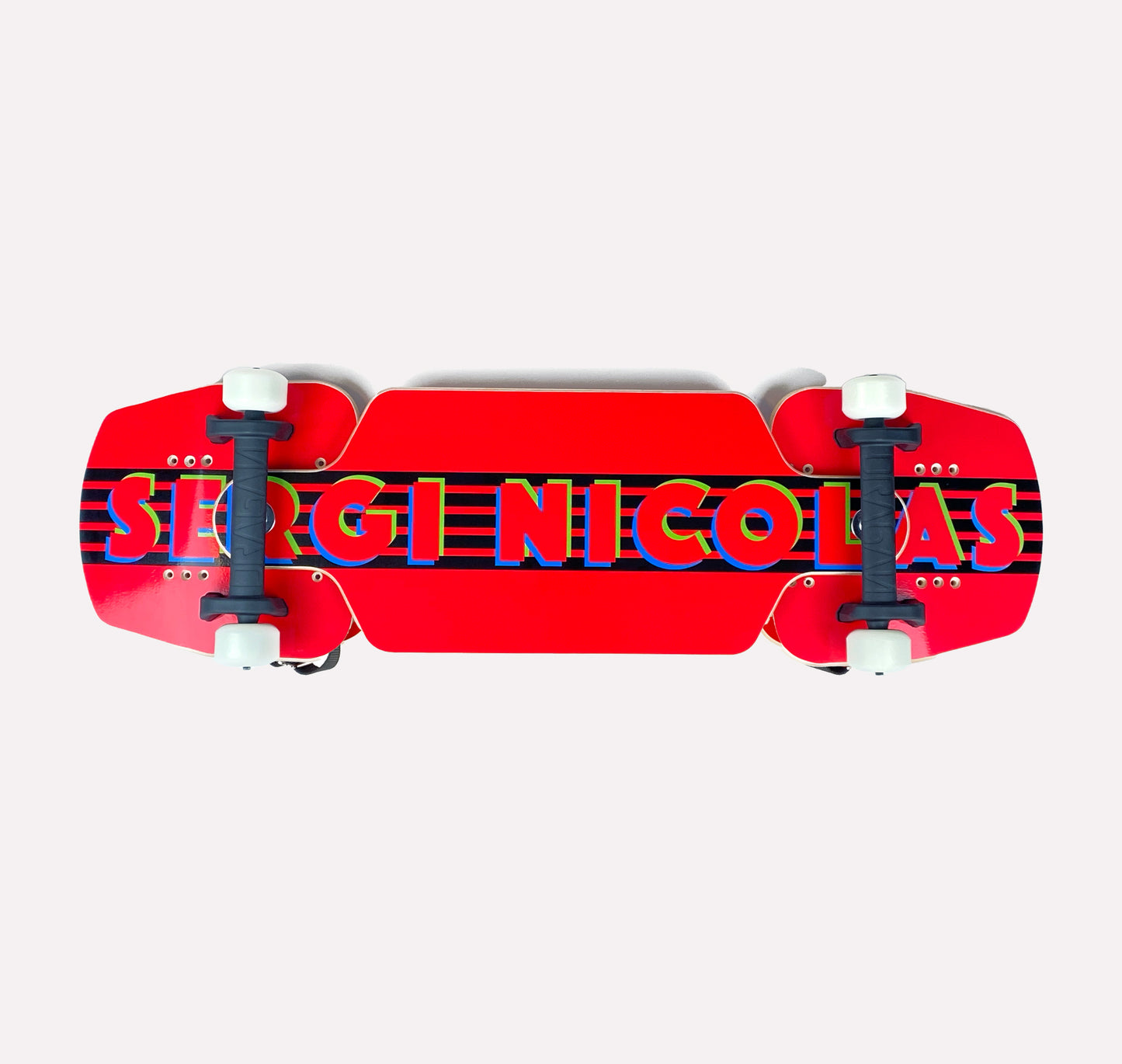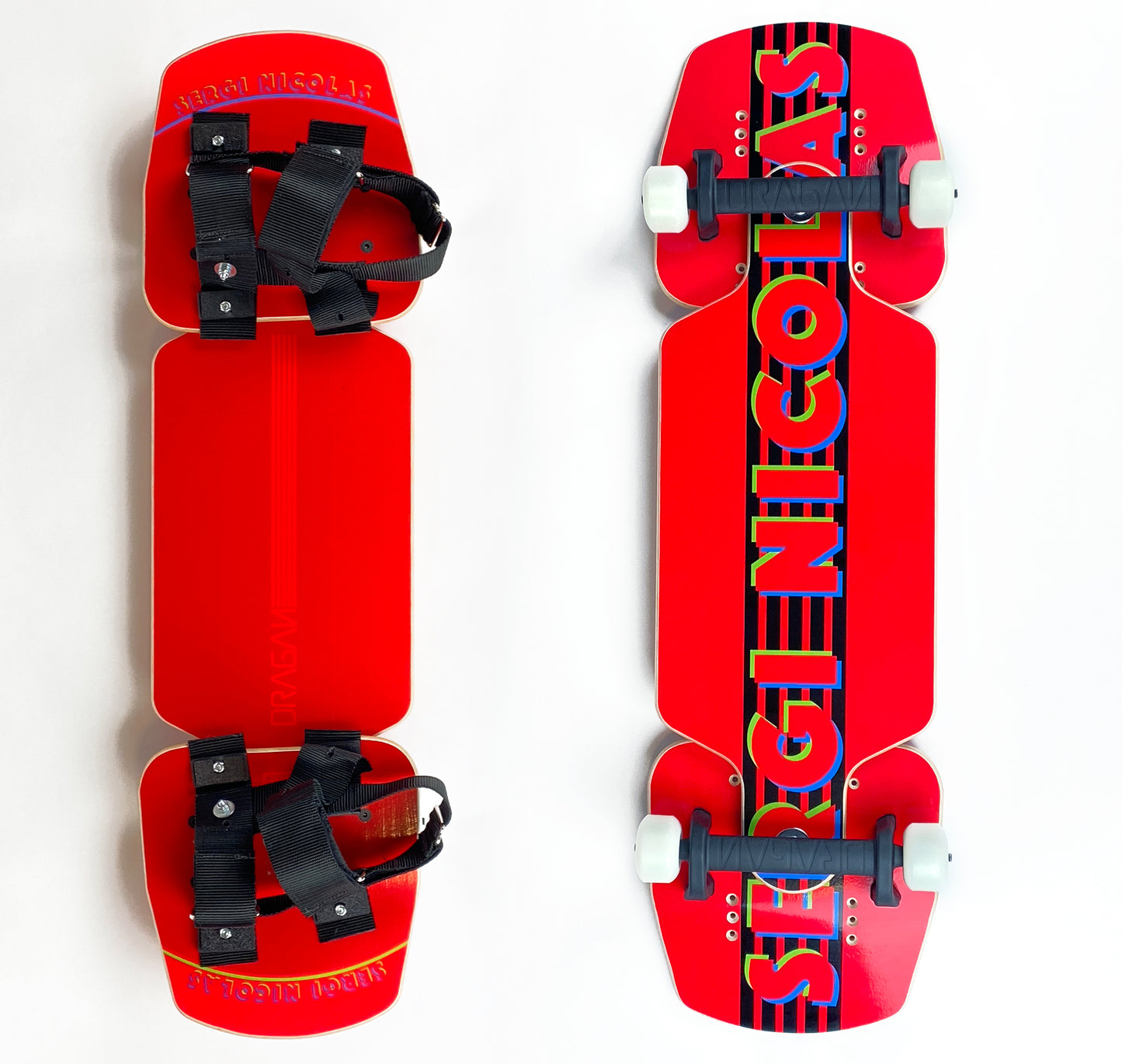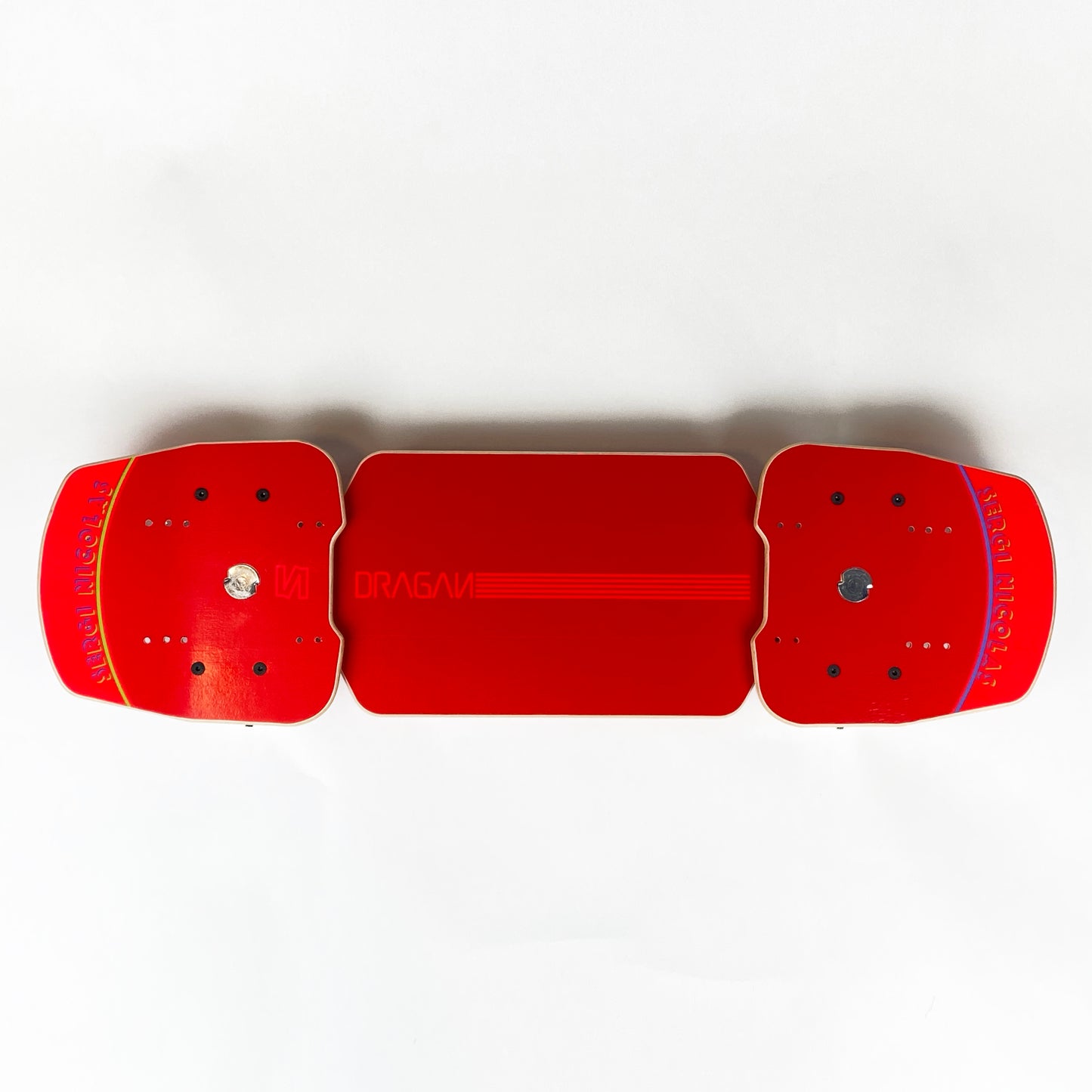 Product Details
Stance

The Pro stances are measured in millimetres and reference the width between the center of the footplates.   We recommend the 540mm for most riders, especially if its your first streetboard, as it will be easier to learn the unique movement.  The 560 is only suited to taller more advanced riders over 6ft (1.83m).
Bundle Options

The Ready to Ride: The footplates, crossbar (540mm or 560mm Stance options) the Keyless Kingpin System, Quickset Bindings, SLT Trucks and wheels and bearings.

The Board Only:  The footplates, crossbar (540mm or 560mm Stance options) and Keyless Kingpin System.
Features

Kingpin: Lightweight 8mm Keyless Teflon kingpin system - less tools, ride smooth, pop high. 

Stance:540mm or 560mm.  You choose.

 7-Ply Multi-material cross barwith Fibreglass stringer.  All the strength, less weight.

6-Ply: Pro team designed footplates

Slick USA Version:Full Send Slick- A fast slide, smooth slide.

Graphics:Never-Wear Graphics, keep on sliding the graphics stay on.

Griptape: Included.
Specs

Ready To Ride Weight:

540: 7.18lbs/3.25KG

560: 

Board Only Weight: 

540: 4.6lbs/2.12KG

560: 

Assembled length: 

540: 35in/885mm

560: 35 3/4 in / 905mm

Max width:  9 7/8 in/252mm

Max Rider Weight: 250lbs/115kg
Shipping

Our boards ship from distribution centers in the USA, UK and EU. No import fees will be incurred in these zones. VAT may be added.

Any orders from elsewhere including the USA will be shipped directly from the USA and may incur import duties depending on the destination country's rules.